Czech Casting – Money Can Buy You Anything
Here we are back on Czech streets and with some good cash we will get anything. At least, that is what we've learned these weeks. So here we are hunting down another beauty who will suck on my cock after getting paid. This one was one of our best as she had the beauty and the experience. Don't even think to skip this one, just make yourself comfortable and watch the naughty blonde sucking cocks for money in public. So yes, money can buy you anything.
As you can see, the sweet babe offered us that big smile only after we showed her the money. She grab them and got to Czech Casting business right away. The slut sucked on my cock hard an fast like there's no tomorrow. She will open that sweet mouth of her and will take all the hard tool deep inside. Then she'll bend and her fine shaved pussy will be stretched by the cock she just sucked. Have fun watching her moaning and moving her ass on that cock. Well, as I said, we had some good luck as the blonde also accepted to hammer her asshole also.
Watch her all laid on the grass, with the sexy legs in the air, all naked and ready for a second round of hardcore penetration. That nice tight ass of her will be stretched to limits and for the great finale she will take the cock which just was into her asshole into the mouth, sucking on it once again and eating the cum just for your viewing delight. Things the bitches do for money, right? Have fun watching the entire czechstreets video back on our website. I know that this will make your cock popping a nice boner, so get ready for that and fun watching her in action. See another hot babe fucking for some extra money, in this video here!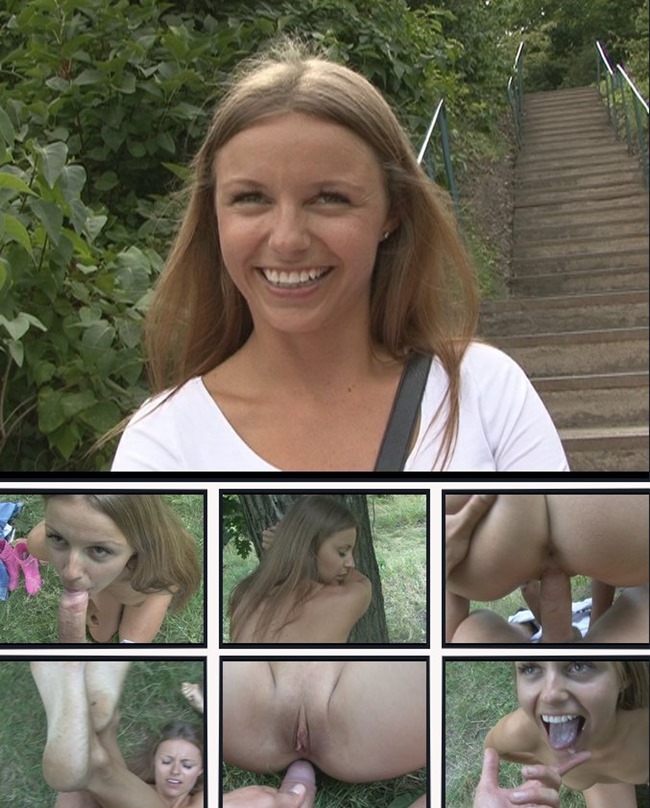 Take a look at this czech amateur getting fucked outdoors!