Jana on the czech streets
My friend Marek came with a great idea for this czech streets episode and that was to use his limo to pick girls. and it totally worked because we med gorgeous jana. Jana took a lot of bravery from a lot of whiskey and she gained a lot of money by sucking my hard dick; she also fucked like a devil. I have to dedicate this part to Marek, since the poor boy stood there and watched me as I enjoyed the entire experience. Well as you can see Jana was not alone and in the end even he got to have some special treatment as well from a very hot blondie.
But the short haired brunette Jana was a very cute woman and honestly who could not want to try his luck at getting inside her pants to get to have her wet pussy. Sure enough she went for it and you get to see the sexy babe as she sucks and slurps on that big cock with a passion. And in the end she gets her cute face covered in the sticky jizz. Of course you shouldn't miss Marek as her also gets his cock worked by the cute blonde as well for today for some more nice and hot pictures. Enjoy the view and see you guys next week with even more hot and fresh scenes!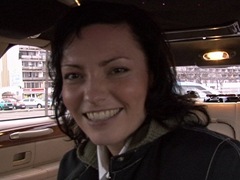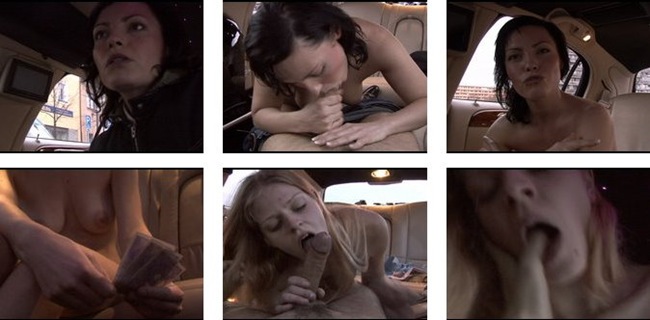 Watch this czech hottie screwed hard in the limo on the road!