Czech Streets – Hypersexual Disorder
Hello, everyone! We are back on czech streets to hunt another beauty for our next scene. We found this hot chick who will accept to suck on my cock for a big amount of money. She gets paid to suck cock and you will enjoy the entire episode from front row seats in a couple of moments. Just make yourself comfortable and watch this hottie sucking and fucking like no other for some cash.
As you can see, the babe here seems a good innocent girl who will never accept something like this. First she was pretty skeptical, but as we showed her the money, she came with us in no time. We just went a couple of streets and there we found the perfect place for a Nude In Public action. Watch her taking the money, then starting to work for them. She is a hard worker as she sucked on that cock hard and fast, bobbing her head up and down. She spread her legs right after, when the cock was ready to stuff her shaved pussy and she received a nice pounding for money.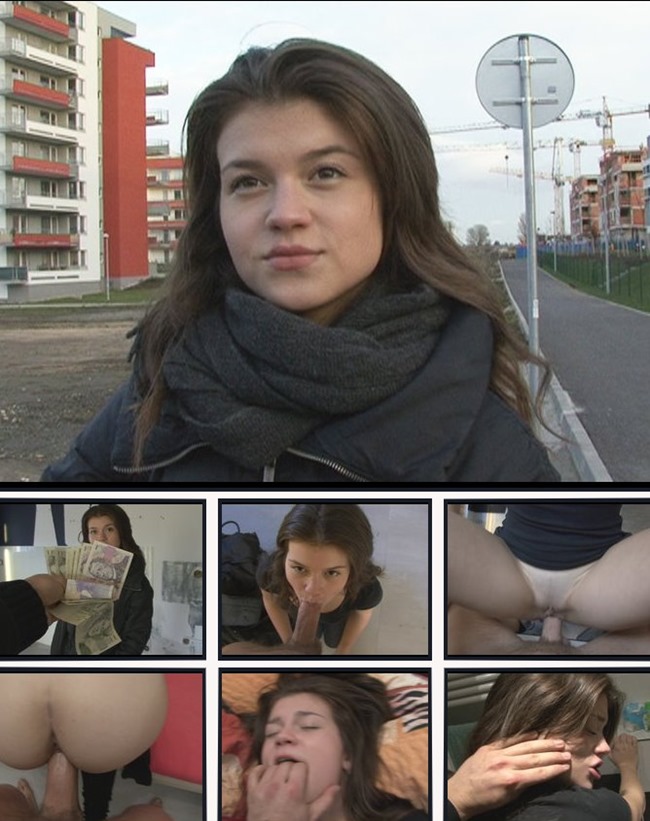 This scene looks like the scene where I fuck an athletic girl: unexpected and hot. The babe gets also a doggy fucking from behind and her mouth will be spread with my hard while I fuck her hard missionary. She loves a little rough and that is exactly what she is going to get. For the great finale, this babe will suck once again on my cock and all the warm semen will moisturize her throat. Enjoy the entire scene back on our website. I know you'll enjoy her sucking cock for money. Cum inside to find another amateurs babes sucking and fucking after got paid. Have fun, everyone!
Take a look at this amateur getting paid to suck cocks!